Repost: Where does women's history sit in the classroom?
30 July 2019
I'm currently working for the explosive company History Bombs, (see what I did there?), which includes creating some shiny new blog content – you can check it out here.
It's made me realise how much I miss writing and getting my metaphorical teeth into a totally new subject. So here's part of a post I'm particularly proud of, all about the representation of women in schools' history curriculum, which I wrote back in March! (Check out the full blog post here).
How can we place women's history front and centre in the classroom?
Women's history has been enjoying some much-deserved, and well-overdue, limelight these last few years.
The Suffragettes' struggle was brought to the big screen in the 2015 star-studded movie The Suffragette. The Suffragist Millicent Fawcett made headlines (again) when hers became the first female statue in London's Parliament Square in April 2018.
"IT FEELS LIKE HISTORY'S PUBLIC IMAGE IS FINALLY ON ITS WAY TO SHAKING OFF ITS INHERENT MASCULINITY"
Caroline Criado Perez, the writer and activist who campaigned for the statue, also successfully led a campaign that resulted in Jane Austen gracing the British £10 note the year before.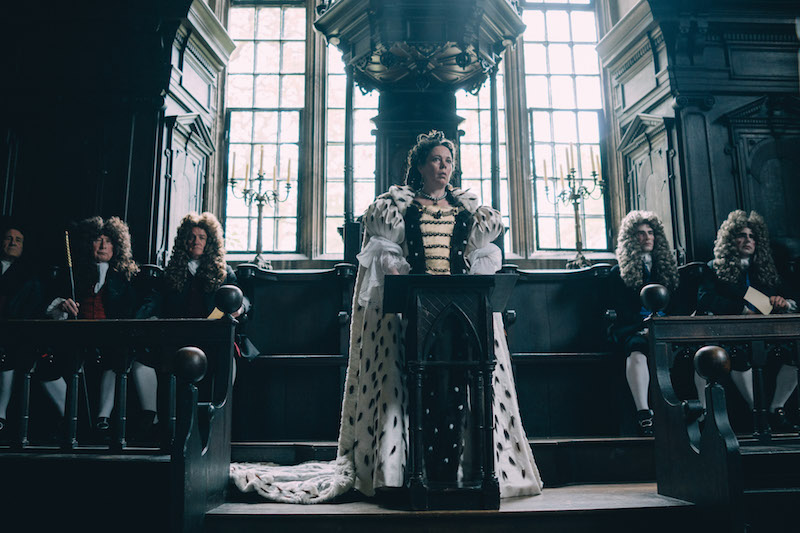 (Olivia Colman as Queen Anne in The Favourite. Credit: Atsushi Nishijima / 20th Century Fox)
The National Trust even unearthed the untold stories of women in their historic sites as part of their year-long programme, Women and Power, in 2018. While, more recently, the award-winning movie The Favourite shined a light on the immense influence and power of women in the 18th century court of Queen Anne.
Safe to say, it's an exciting time for women's history. Women's contributions to history are consciously being sought after, and it feels like history's public image is finally on its way to shaking off its inherent masculinity. However, is this progression reflected within the classroom?
WOMEN'S HISTORY IN THE NATIONAL CURRICULUM
Look at the National Curriculum in England and you'll see that women are only mentioned once in the key stage three history programme of study – unsurprisingly in 'women's suffrage'. Fortunately, while it's optional, many schools seem to choose to teach it.
"Women's suffrage is commonly taught in schools", says British history teacher Jackie Teale, adding, "It's the only sequence of lessons that I can think of that focuses primarily on women."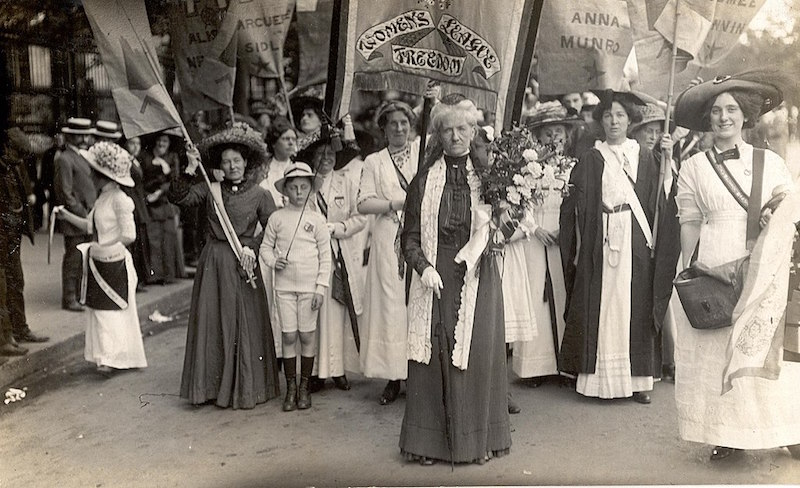 Charlotte Despard leads the Women's Freedom League, in 1911.
However, we'd be wrong to jump to the assumption that just because the term 'women' is only named once in the study programme that women's history is wholly excluded in all other topics. Elsewhere in the programme, 'Christendom, the importance of religion and the Crusades' and 'Ireland and Home Rule', for example, could both easily include the female experience without being blatantly labelled 'women's history'.
"ARE WE NOVELISING SOMETHING THAT SHOULD INSTEAD BE DISPERSED ORGANICALLY THROUGHOUT ALL HISTORICAL CATEGORIES?"
In fact, some people think the category of women's history – and even Women's History Month – is problematic. By separating women's experiences into just one category of history are we novelising something that should instead be dispersed organically throughout all historical categories, all year round?
With that in mind, perhaps the lack of specifically 'female' history in the National Curriculum isn't a bad thing.
"I'm not sure that most students, particularly at key stage three, would recognise women's history as anything other than history", Teale points out. "Women's history could be fitted within any of the programmes of study on the curriculum."
(Header image credit: NeONBRAND on Unsplash)
< Back to all posts